Donations for Jezero Municipality were delivered
---
06.04.2020.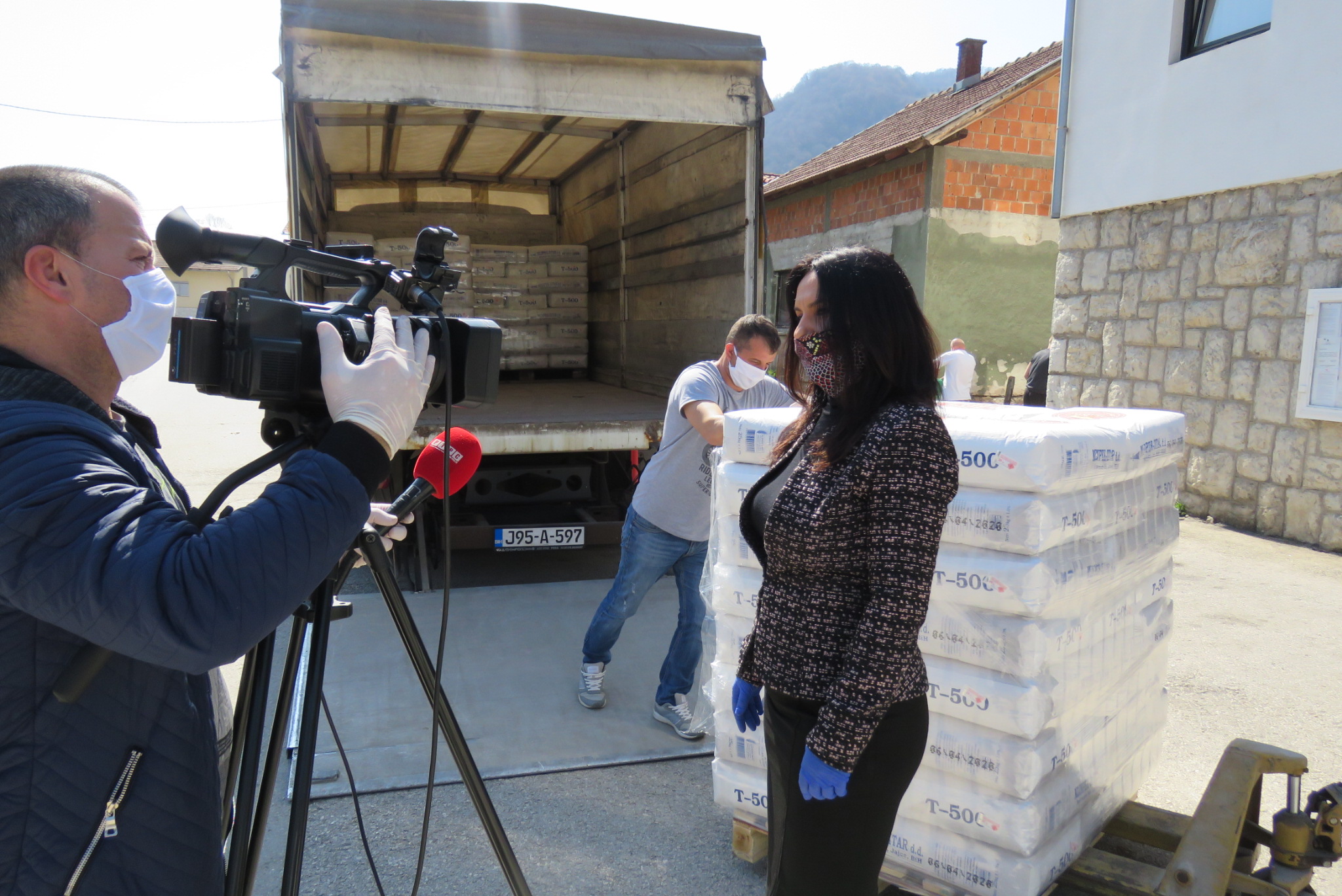 On April 06, 2020 three tons of flour were delivered to Jezero Municipality, donated by the Government of Republika Srpska.
The Mayor of Jezero Municipality, Snežana Ružičić, emphasised that the flour will be delivered to socialy endagered citizens who do not have incomes and multi-member families with four or more children and expressed her gratefulness towards the Government of Republika Srpska, which, through the Ministry of Trade and Tourism of the Republic of Srpska, delivered three tons of flour to the municipality of Jezero.
She also expressed her gratefulness to factory "Mak Mladost" from Mrkonjić Grad which donated 200 fabric protective masks for the needs of the retired people in Jezero Municipality.