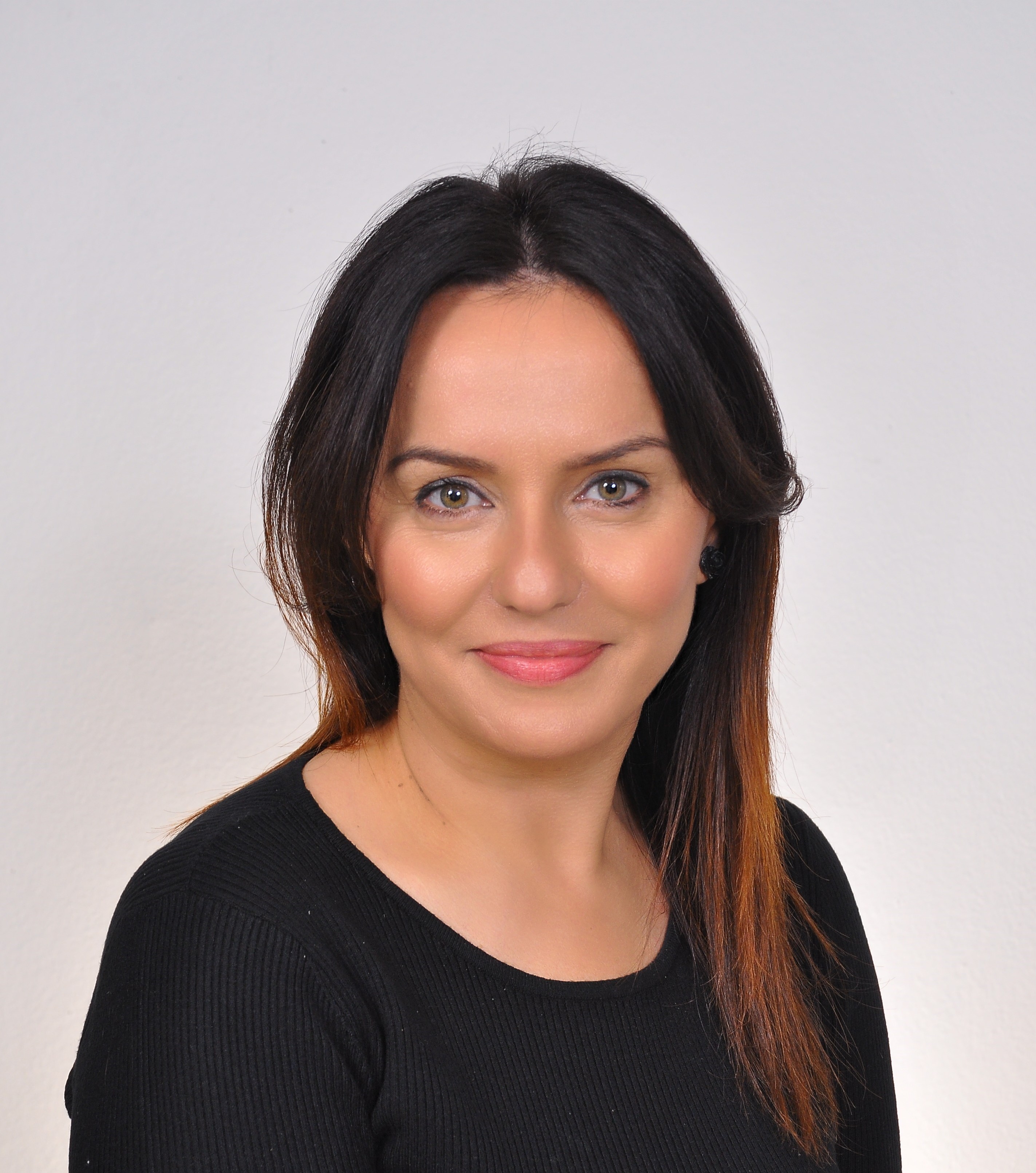 Snežana Ružičić was born on April 06, 1976 in Jajce. She graduated from the primary and secondary school in Jajce and law from Faculty of Law of the Pan-European University "Apeiron". Currently, Snežana is a MA Student in Local government at the Faculty of Political Science of the University of Banja Luka.
Mother of two adult children (a son and a daughter).
She achieved the working experiences at the following workplaces:
2005-2007 Manager of the program "Development and Support for the Production of Organic Food" organized by PDF
2008-2010 Manager of JICA project "Development of human resources and environmental protection"
2013-2014 Chef of the Cabinet of the Chairperson of the Council of Nations of Republic of Srpska
2014-2016 employed at the Council of Nations of Republic of Srpska as the Independent expert associate for Administrative Affairs at the Department of Legislative and Legal Affairs Secretary of the joint commission of the Council of Nations of Republic of Srpska and the National Assembly of Republic of Srpska
Member of the Main Committee of SNSD Party and the President of the Municipal Council of SNSD in Jezero.
She has been the participant of numerous seminars, conferences and trainings, and some of the most important are:
two Levels of English Language Courses
Seminar of the Nansen Dialogue Center "Reconciliation and Integration through Education and Dialogue", Nansen Academy, Lillehammer, Norway
Seminar "Government Human Resource Management for Developing Countries", Fujian Foreign Trade and Economic Cooperation Officials, Fuji, China
Seminar "Women and Social Rights in Bosnia and Herzegovina" organized by Council of Europe through the project "Women in the Process of the Reconciliation in Bosnia and Herzegovina", Sarajevo, Bosnia and Herzegovina
"Women in the Formation of Democracy", Council of Europe, Strasbourg, France
panelist at the "Business Forum of Menagers", Bijeljina, Bosnia and Herzegovina
panelist at the "Regional Conference about family business in Serbija, Bosnia and Herzegovina and Montenegro", topic: "How to improve business climate and legal mechanisms and alleviate family companies to live and survive on the market", Jahorina, Bosnia and Hercegovina
certified "NLP Master", Belgrade, Serbia
Curretly serving as a Mayor of Jezero, for which she was elected during the Local Elections in October of 2016 with the total amount of 54,52% of the votes.
Active member of the society in which she lives and to which she gives the contribution both as an individual and as a leader of the local authorities.