Working meeting the coordinator of the Ministry of Human Rights and Refugees, RC Banja Luka
---
26.01.2021.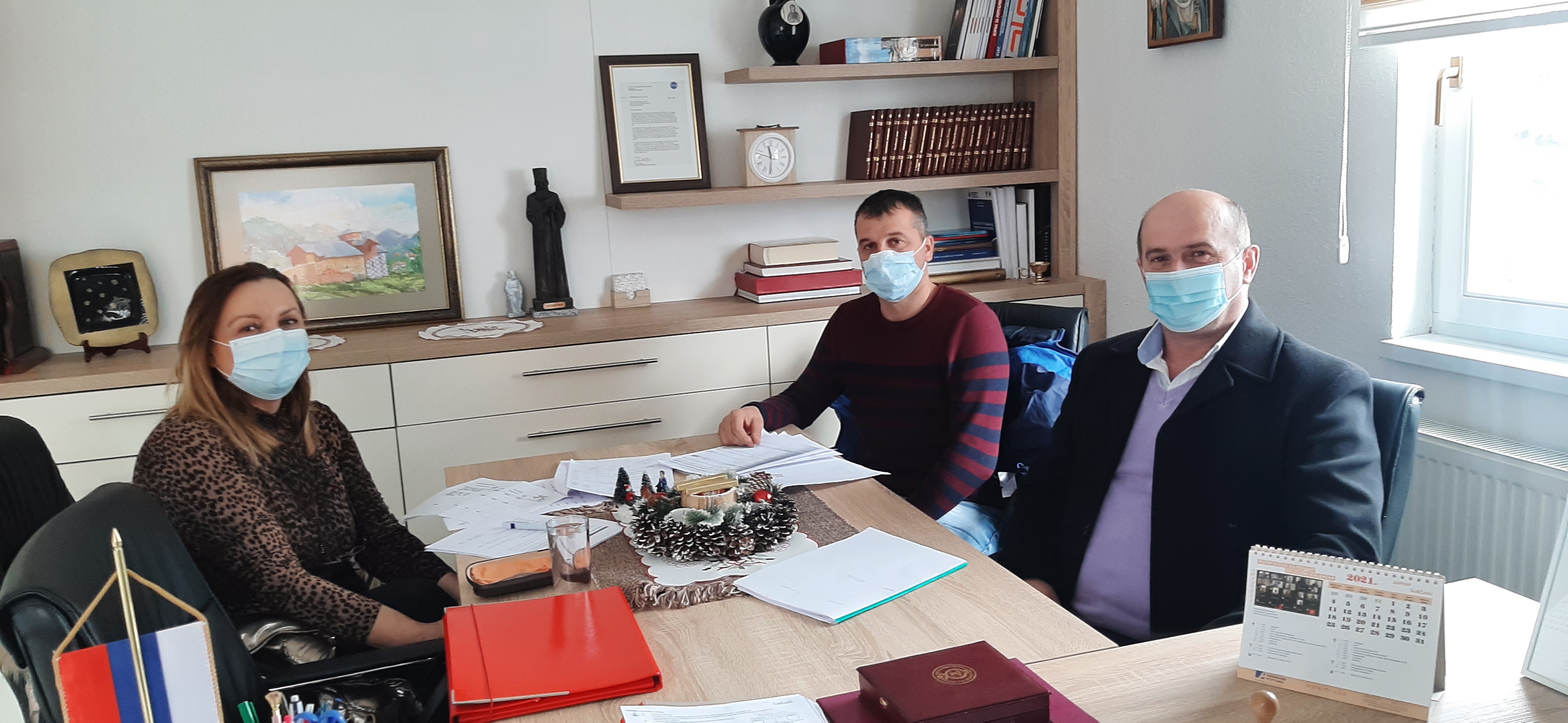 Working meeting was starting at 11:00 AM on January 26, 2021, in the Municipality of Jezero building. The meeting was attended by representatives of the Jezero Municipality and the coordinator of the Ministry of Human Rights and Refugees, RC Banja Luka, Ljiljana Šešum.
The purpose of the visit is start of the preparatory activities for the implementation of the project, for which an agreement was previously signed for funds approval, renovation and construction of communal and social infrastructure, and electrification in areas where displaced persons and returnees live during 2019 and 2020.
The projects for Jezero municipality are "Making a locker room and a toilet in the existing space of the elementary school in Jezero" and "Equipping a kindergarten". The construction works will be covered with the financial resources of the Government of the Republic of Serbia.
These two projects are funded by the Bosnia and Hercegovina Return Fund.
The Government of Republic Serbia will finance the construction of the building and the furnishing of the interior space in terms of furniture, equipment will be financed from the sources of the Return Found of BiH.